Natasha Dusenjko
Exhibition: Time Stretches My Limits
Exhibition dates: Saturday 30 October to Saturday 13 November 2021
Exhibition open: 10am-2pm, Wednesday to Sunday
Bas about town is pleased to present award winning Melbourne born artist Natasha Dusenjko. Dusenjko has exhibited in solo and group exhibitions, receiving an Australia Council New Work grant and the 2015 Centre for Contemporary Photography Salon prize for best use of photomedia.
Dusenjko's past work featured landscape rather than portraiture, exploring themes of identity, geography and displacement. In 2018 Dusenjko relocated to Dalmeny, since relocating, the theme of her work focuses more on experimental sound and photography and extends the concepts developed in her drawing and sculpture practice, culminating in her exhibition Time Stretches My Limits.
The exhibition incorporates large-scale video projection and photography, exhibited works were created amidst intermittent COVID lockdowns and were made inside the artist's studio. This sonic and visual self-portrait explores time in the context of self-isolation as a psychological and visceral experience.
Natasha turns the camera on herself, allowing playful improvisation to lead the way, while conceptually engaging a mirror and the features of Dalmeny's heritage listed former church. Dusenjko's work is corporeal yet also mystical and poetic, it does not decipher direct meaning or understanding, but rather engages both the artist and viewer in an immersive experience involving open-ended potentialities.
Preview of work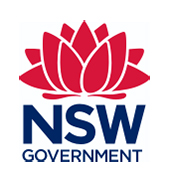 This exhibition was supported by the NSW Government through Create NSW.