Spiral Gallery group profile
Established January 1997, Spiral Gallery Co-operative is a not for profit artist-run gallery and caters to a broad range of artists. The gallery is a hub for artistic creativity, supporting both established and emerging local artists to exhibit in the only open access gallery in Bega.
Over the past 25 years, Spiral Gallery has forged ahead, becoming one of the most well-known icons in the Bega Valley. The gallery prides itself in working in partnership with a diverse range of artists and organisations, to foster and support the development of creative arts throughout the region.
It offers opportunities for artists to develop new work for exhibition and sale and is supported by a team of artists in a shared professional exhibition space. An average of 450 artists exhibit over 16 exhibitions annually, in a variety of solo, groups, and exhibits by the Spiral members. There are currently 24 volunteer members who manage, develop and promote the gallery and also create works for exhibition and sale.
Membership in the Spiral Gallery Co-operative provides opportunities for furthering an artist's practice and gives many creative avenues to gain technical skills and first hand exhibiting experience.
Preview of work
25+ exhibition featured artists
Rachel Annabel
Vivienne Arnott
Pauline Balos
David Beck
Nancy Brunton
Anna Buck
Zoe Burke
Heather Burness
Traci Chambers
Susan Chancellor
Keith Coleman
Jan Collingridge
Sharon Cornthwaite
Lorna Crane
Barbara Crowden
Susan Curran
Sunaina Dankher Lohkan
Catherine Drinan
Jane Dwyer
Kim Falkenmire
Annie Franklin
Bob Georgeson
Joy Georgeson
Ray Hamilton
Reiko Healy
Kathryn Hede
Cathy Jarratt
Nat Kirby
Judith Lamb
Kelly-Ann Lees
Kathleen McCann
Eve McConnell
Yemaya Grace Maitri
Helen Martin
Tim Moorhead
Glenda Morgan
Helen Morris
Jane Murphy
Veronica O'Leary
June Orr
Anneke Paijmans
Lauraine Parker
Hilary Peterson
Gabrielle Powell
Donna Ransom
Alison Rhodes (Max)
Tanja Riese
Jacqui Ryding
Karen Sedaitis
Alexandra Seddon
Anna Senior
Steve Stafford
Diana Stewart
David Stocker
Tony Sweeting
Claudia Tasche
Moira Turnbull
Nicole Vandersteegen
View more about Spiral Gallery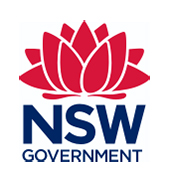 The 25+ exhibition is supported by the NSW Government through Create NSW.