A Homage to Home and Place group profile
As part of the River of Art Festival, this gathering of Eurobodalla's celebrated artists draws upon a variety of mediums including paint, sculpture, photography, and mixed media to explore the profound significance of our personal connections to home, and the power of place in shaping our identities.
Featured artists, artworks and statements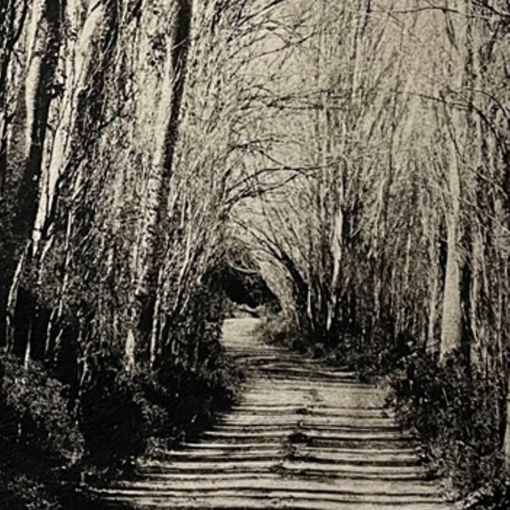 Ann Espinoza
This solar print was produced from an analogue film negative. The image was photographed at the entrance of the Tuross Bridge boat ramp.
It was not my intention to photograph the approach on a cold winter's morning, but it was one of those moments when I felt compelled to stop, set up and take the shot. Within six months only the remains of felled poplars were visible on the right-hand side of the approach. The poplars were felled to make easier access to the fishing ramp.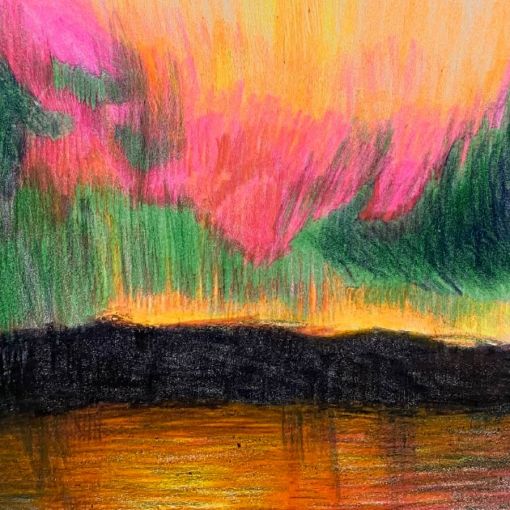 Barbara McConchie
These drawings are part of a continuing sequence under the broad banner of 'Strange Weather'.
The drawings record my observations of this place where I live, my current home. They also pay homage to the sky, a universal place that never can be 'owned'. Capturing rapidly changing light, each arrangement is perhaps warning of a future that is daunting to contemplate.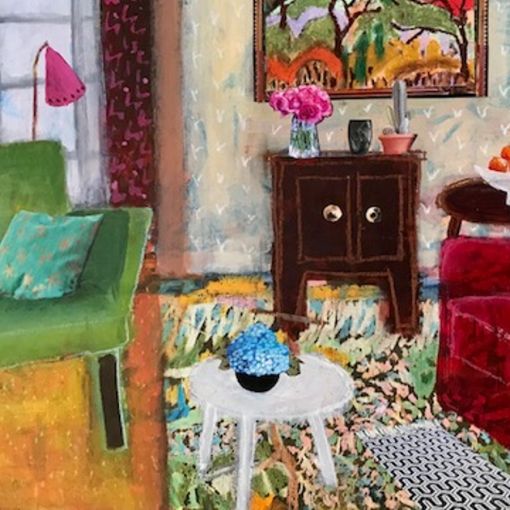 Catherine Speed
Gardens, houses, rooms, private spaces, memories. These provide inspiration for much of my work.
I love the play of light inside a room and how it can make colours jump; also, how the spatial relationships between objects and furniture and their chosen placement can create different moods and personality within that space.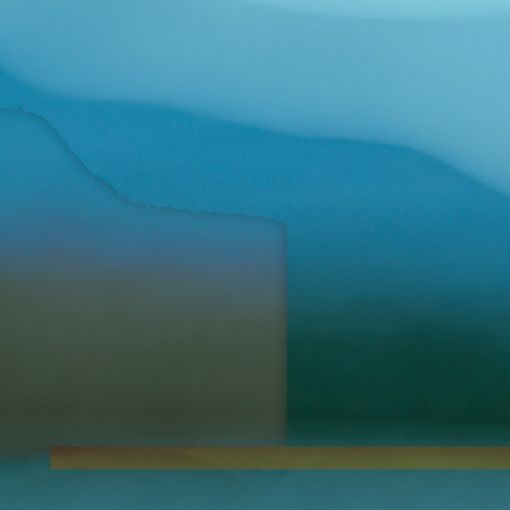 Corin Rossouw
Corin Rossouw's photography-based art immerses itself in reflective connection to home having transitioned from an energetic, urban backdrop to this serene coastal haven. Her work mirrors the essence of this shift. Cityscapes and busyness are replaced by gently overlaying elements representing the built environment atop of hazy coastal landscapes that feature the rich, evocative hues of this region.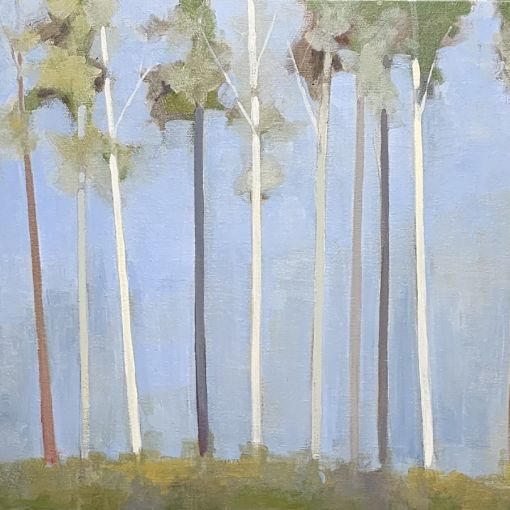 David Ramsland
My Homage to Home and Place represent the amazing vagaries of the Australian landscape we call home – a land of contrasts, contradictions and adaptation.
This ancient land of stark beauty, that morphs from a hot red centre to the green forests of our coastal fringes, illustrates the captivatingly beautiful contradictions, and resilience of this place we call home.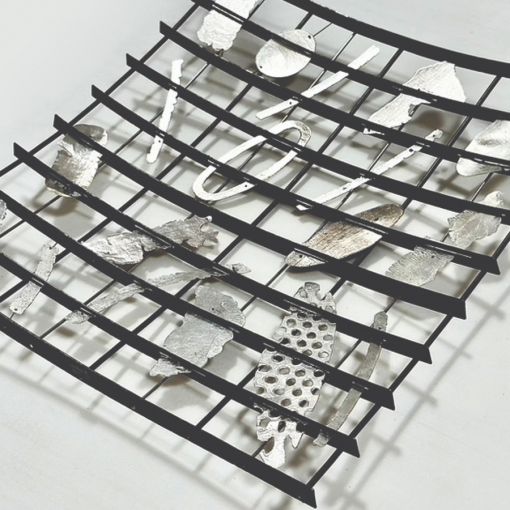 David Walker
David Walker's jewellery conveys stories of experiences and place while his objects playfully explore function and form with references to architectural and engineered structures. Working with precious and non- precious metals his recent works reflect some of the unique characteristics found in his natural surroundings.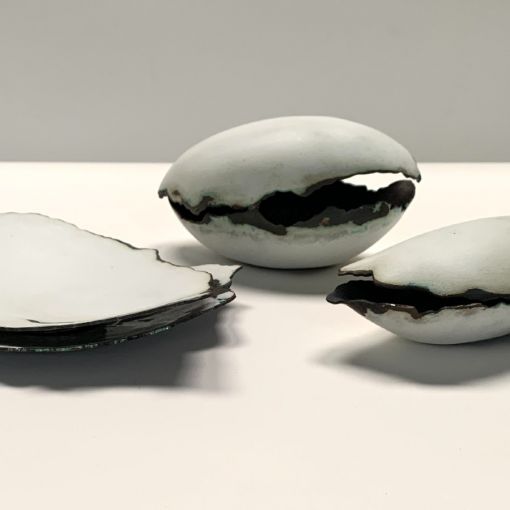 Diane Appleby
Looking into, looking over, looking under, looking around.
Diane's vessels are an exploration of how changing light in the landscape catches highlights, deepens shadows, shrouds, and obscures, creating ever changing moods. The forms, openings, and edges of these hand forged copper vessels reflect, capture and diffuse light, alluding to the delicate mystery of the ephemera of the atmosphere.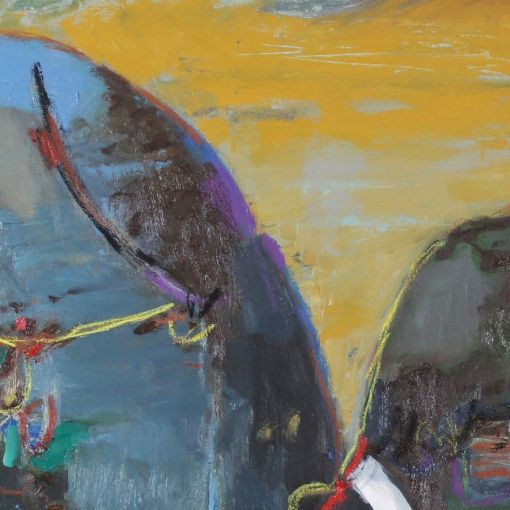 Geoffrey Odgers
My rock paintings represent my Cornish ancestral and spiritual connection with rocks, as well as the majestic beauty of nature, and the intrinsic beauty art can represent. It has taken me years to feel capable to interpret their story as I feel it. In this manner I respond to De Kooning's "unsure atmosphere of reflection" whereby the work does not seek desire for domestication to fit a style.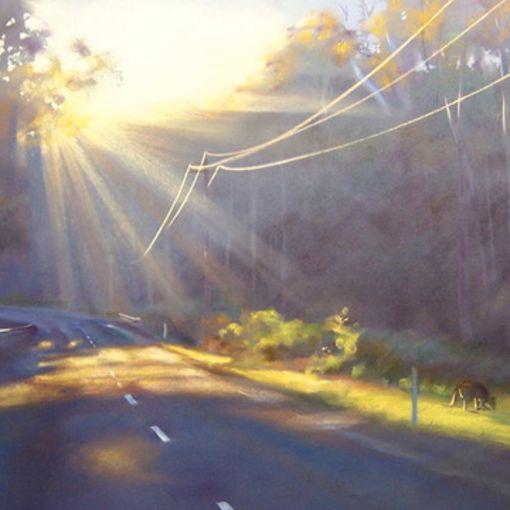 Grace Paleg
I teach the study of 'the passage of light' across the surface of objects, within the genres of still life landscape, portraiture and life drawing. My teaching follows the extension of my interest which is to create images never seen, but images that are feasible and believable. Having spent the time grasping light, I can now confidently extend it into my own creations.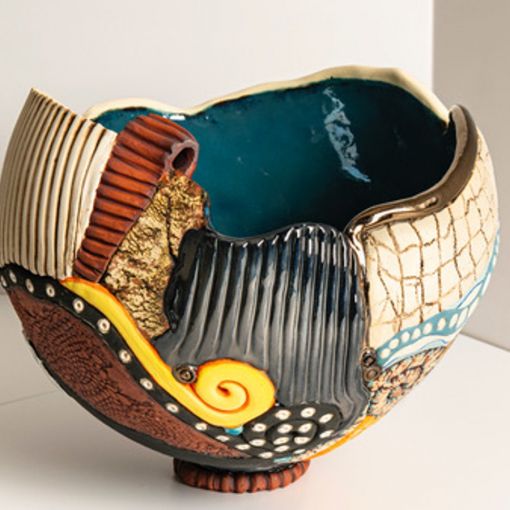 Jenni Bourke
I look towards Gulaga (Mother Mountain) daily from my studio. I watch the spotted gums between us transform into ghostly figures as the sun sinks against the darkening sky.
The variety of things that comprise my life on beautiful Yuin country are all represented in the works—daily beach time with my dog, swims in the crystal-clear turquoise waters, trips to Barunguba, hiking, camping, gardening, fishing, exploring, and holidays with my family and friends.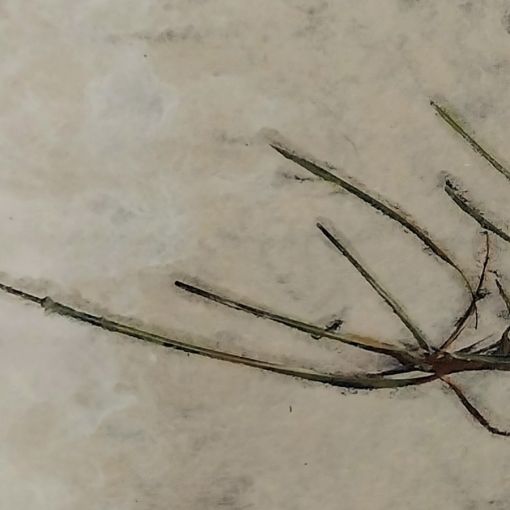 Mandy Hillson
Through handmade paper artwork, I explore 'sense of place'.
Influenced by the Japanese aesthetic and seeing the water where I live, I endeavour to capture the simple essence of nature using a Japanese paper making method, coastal Lomandra grass from which I made paper pulp, and my photographic prints. From my walks along Broulee beach I could clearly see the unique yet simple language of the seaweed being washed to and fro in the white wash.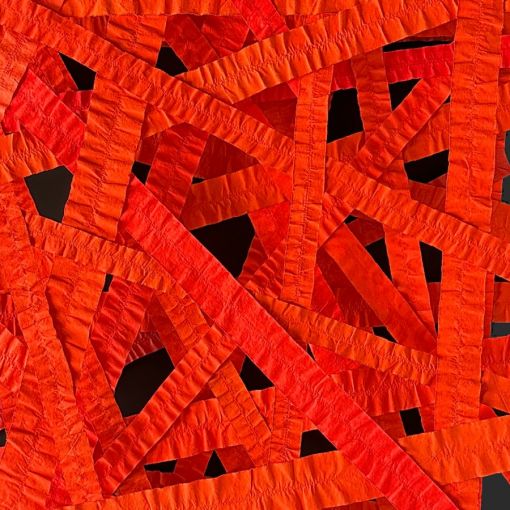 Margaret Ainscow
Margaret Ainscow has a hybrid art practice oscillating between painting and textile forms as three-dimensional sculptures. Her latticed constructions echo macro woven fabric, the ordered interrelationship of natural systems, built environments and the mathematical structures of nature and science. Her sinuous, twisting forms convey the joy of exploring space, colour and multiple, random, material qualities.