Seawater and Soil group profile
Seawater and Soil showcases the work of five male artists from the NSW south coast. A dynamic and diverse collection of works, the exhibition explores the deep connection between the artists and their coastal environment, with inspiration drawn from the ever-changing character of the sea and the rich soil of the region.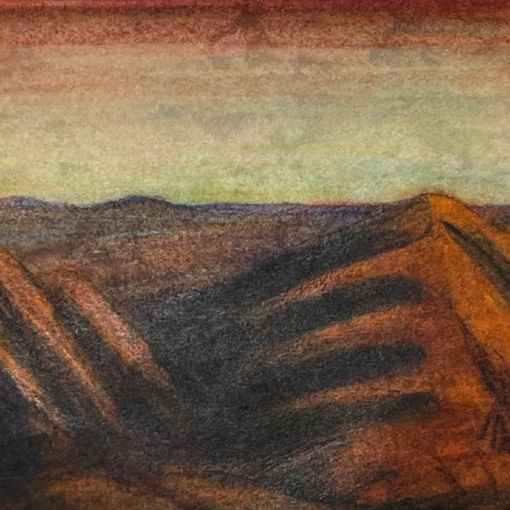 Rodney Hayes
Hayes practiced as an architect, builder, environmentalist, broadcaster, academic and now retired, as a poet and artist. Lloyd Rees and Roland Wakelin were mentors at Sydney University, and their influence is still in his work some sixty years later. Issues of environmentalism and sustainability have driven his personal and professional life.
The work presented for this exhibition, is a small collection of watercolour pencil on paper drawings which show how a series of preliminary works emerge as more formal statements that reflect Hayes' approach to the theme.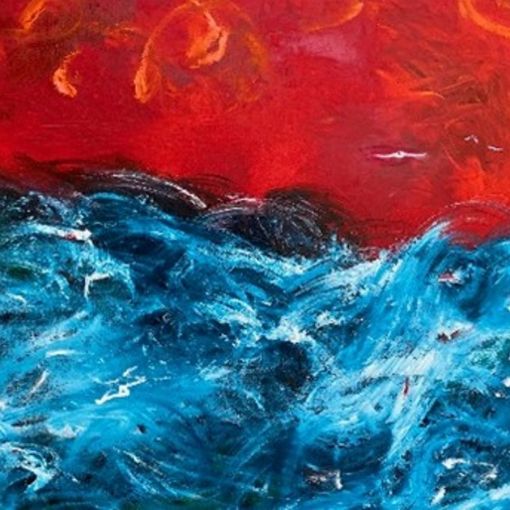 Purusha
Purusha describes himself as a lifetime artist and poet. He found oil paint in his early twenties and ran with it, mesmerized with the freedom to develop without constraint or expectation, no contrivance or plan.
'I love all great art whatever the medium or provenance of the artist. When I go to an exhibition or gallery and see wonderful things, I often come away giving myself a little bit more permission to be freer in my own work.'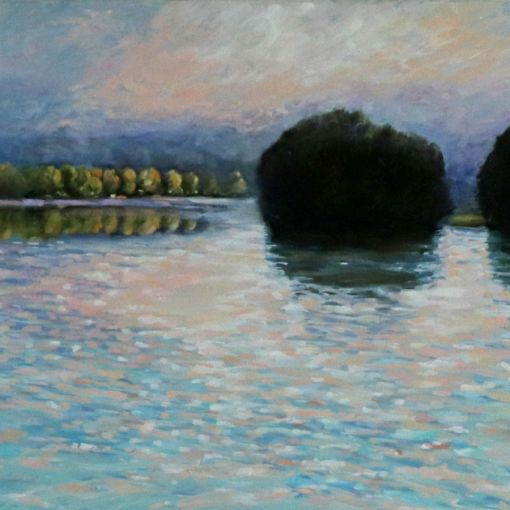 John Rouch
Rouch grew up in Melbourne's outer eastern districts surrounded by apple and pear orchards, and the pristine bush of Warrandyte. He studied Fine Art, Painting at the Victorian College of Fine Arts in the late 1970's and after graduation, continued to paint and work in film, theatre, music and television industries until 2000.
After 2000, he moved with his young family to the south coast and has worked to improve his understanding and art practice, drawing inspiration from the surrounding beauty.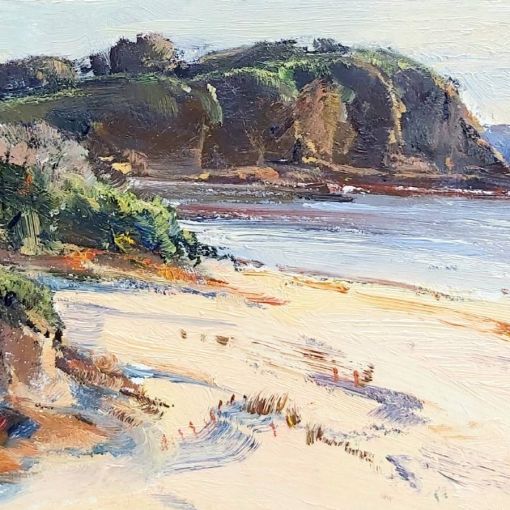 John Sharman
Sharman is a realist painter of seascapes and landscapes. He was interested in art and the Masters from an early age and drew constantly, eventually moving to colour and rendering his work plein air.
Sharman gains great satisfaction in knowing that this way of recording what he sees is held in many private, public and corporate collections nationally and internationally.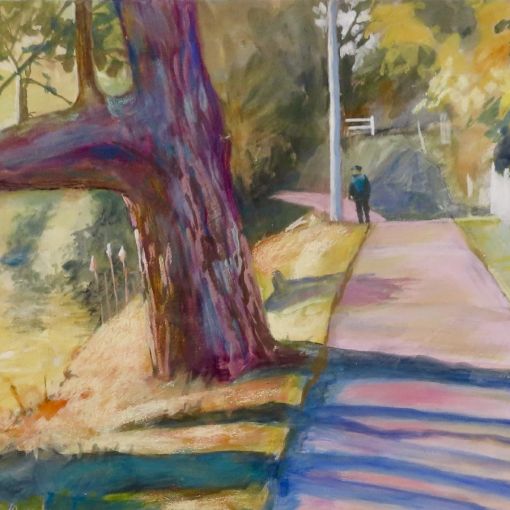 Stuart Whitelaw
Living near the ocean for the past 25 years and being almost surrounded by seawater where he lives in Bingie, has given Whitelaw great respect for this environment, as well as making him aware of its fragility. Similarly, he observes that nearby Moruya, sitting on a flood plain of fertile soil next to a tidal (seawater) river, has had a complicated relationship with its setting; dependent on the river for trade, thankful for the fertile soils it has deposited, yet fearful of its destructive power.
In these works he wanted to not just create landscapes but try to distill some of that 'essence' of place, reflecting both the coast where he lives but also our town and its relationship with the river.