Embers, Epicorm II group profile
Featured artists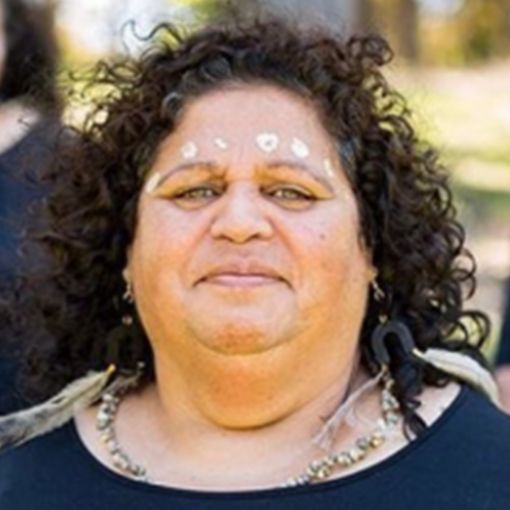 Cheryl Davison-Overton, Central Tilba
Walbunja / Ngarigo woman Cheryl Davison-Overton is a renowned artist and cultural leader from the Far South Coast of New South Wales. Davison-Overton has inherited deep cultural knowledge from the Elders in her community, which underpins her work as an artist and cultural teacher.
Her work is held in major art collections, including the National Gallery of Australia, NSW Art Gallery, the National Museum of Australia, and is admired nationally and international in private collections.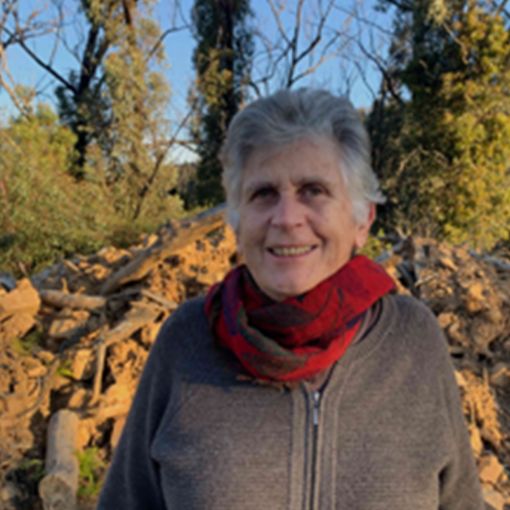 Mirabel FitzGerald, Guerilla Bay
Mirabel FitzGerald is a printmaker and painter. Over her extensive career as a professional artist, FitzGerald has maintained an active studio practice. Her work is held in the National Gallery of Australia, NSW Art Gallery, Eurobodalla Shire Council and several private and university collections.
FitzGerald has exhibited in a number of solo and group exhibitions in Australia, England, Europe, Thailand and China, including a two-person show with Mark Ward at The Basil Sellers Exhibition Centre, Moruya in 2019.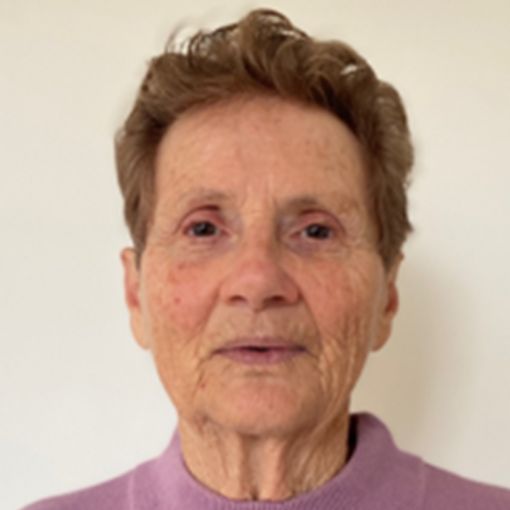 Jennifer Hawkins, Dalmeny
Jennifer Hawkins is a writer, poet and visual artist. Hawkins has exhibited extensively throughout southeast New South Wales, Canberra and Victoria. Her artwork is held in several collections including the National Gallery of Victoria, Australian National Library, Sackner Archive of Concrete Poetry Iowa University and Mr. Basil Sellers AM personal art collection.
Hawkins was also part of the first project under the Bas About Town Banner, Makers and Spacers - a digital initiative showcasing Eurobodalla artists and their creative practices.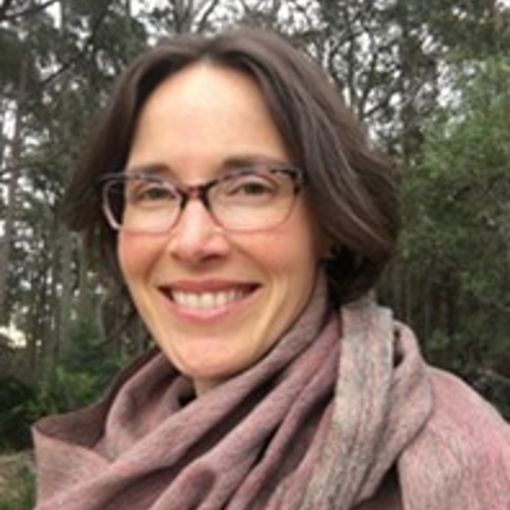 Julie Mia Holmes, Moruya
Julie Mia Holmes studied printmaking and drawing with Honours at the Australian National University School of Art and has exhibited in solo and group shows in Sydney, Melbourne, Perth, Adelaide and Queenscliff. Holmes has been a finalist in the Fremantle Arts Centre Print Award, the Waterhouse Natural History Art Prize, Peebles Print Prize and the Basil Sellers Art Prize.
Holmes' work is grounded in the natural world with a focus on the little things people tend to ignore; molluscs, insects, understory. She explores this through varying forms of printmaking, predominately etching and linocut, drawing, embroidery, and sculpture using recycled materials.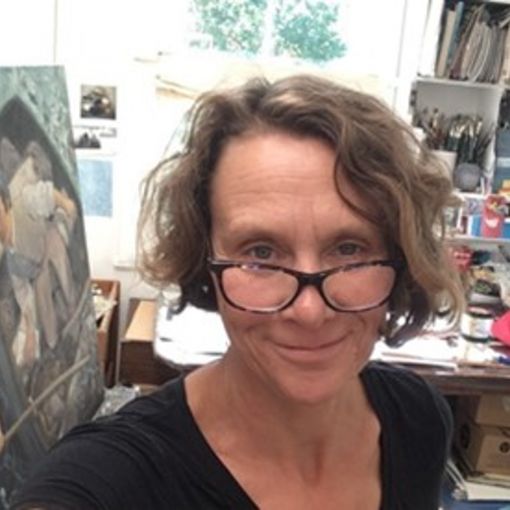 Raewyn Lawrence, Moruya
Raewyn Lawrence completed a Diploma of Fine Art in painting at the National Art School. She has exhibited in a number of solo and group exhibitions throughout southeast NSW, in Sydney, Adelaide and in the USA.
Lawrence is a recipient of several local art prizes, including the winner of the 2020 Basil Sellers Eurobodalla Art Prize for her work titled 'Smoke'. The following year, as part of the prize Lawrence held a solo exhibition 'Recovery' at the Bas.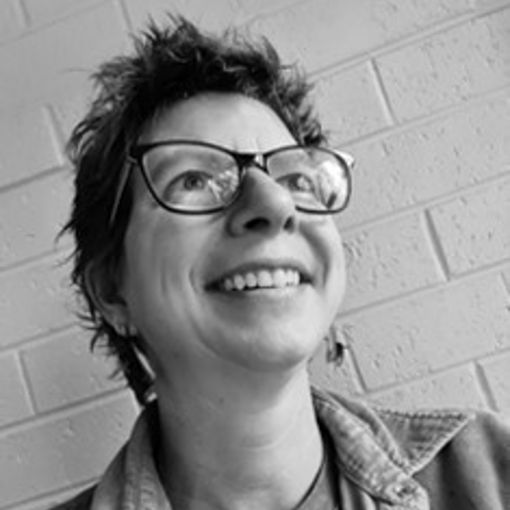 Amy Schleif, Moruya Heads
Amy Schleif's art practice is experimental as she works simultaneously in glass, oil paints, wood and found objects. Schleif completed a Bachelor of Fine Art at Wisconsin-Milwaukie. In 2009 she relocated to Australia where she completed her Masters in Visual Art at the Australia National University.
Schleif has exhibited throughout New South Wales and to international audiences in the USA and Belgium and is an active member of Ausglass.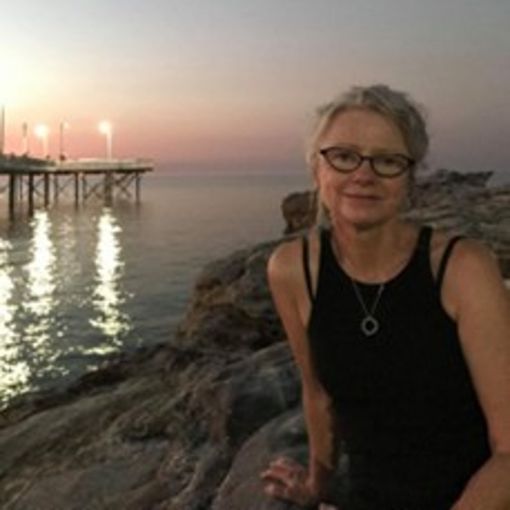 Jo Victoria, Mossy Point
Jo Victoria's creative art practice focuses on revealing hidden stories in landscapes. Informed by numerous academic pursuits including, Bachelor of Art in Anthropology and Fine Art, and recently a Masters in Visual Art in Ceramics from the Australia National University and a Masters in Ethno Architecture at the University of Queensland, Victoria uniquely interprets the natural and human worlds.
Victoria has exhibited extensively and received numerous awards throughout southeast New South Wales, she recently undertook a residency in Darwin and Denmark where she continues to exhibit.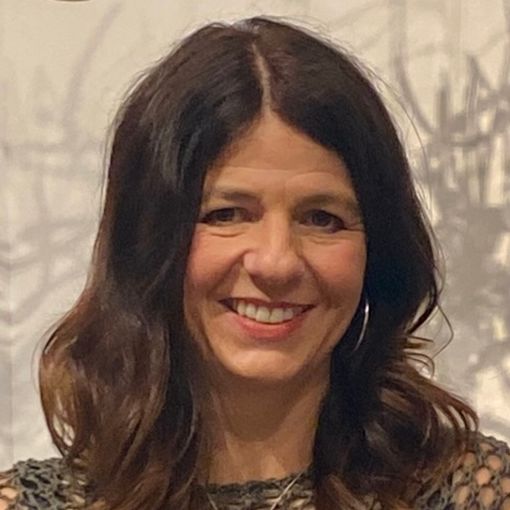 About the curator - Nicole Wallace
Wallace is an independent curator, gallery director and artist, holding a Masters in Curating and Cultural Leadership from University of NSW. She has exhibited in, and assisted with curating exhibitions in Sydney, Edinburgh and Scotland, including the City Art Centre, Edinburgh and Travelling Gallery Scotland.
In addition to managing independent curatorial projects, Nicole co-directs White Rhino Artspace in St Leonards, a multifunctional art space on Sydney's North Shore with a focus on female creatives and emerging artists.
For the past 30+ years, Nicole has shared her time between Sydney and Eurobodalla and personally experienced the fire event.