Peter Matthew Yates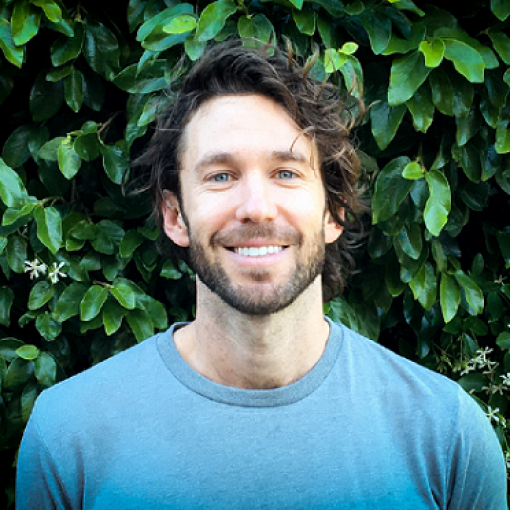 Tell us about yourself and your art practice.
I was very interested in art as a child and my parents were extremely supportive – encouraging me to experiment with everything from ceramics to quilling.
Much of my early artistic expression came from my Mum. She makes the most incredible mosaics and leadlight art, including some adaptions of my childhood pastel drawings.
I studied art through high school but then it took a back seat while I pursued a career in science.
Lately I've been placing additional focus on art, and my primary concern is spending maximum time on a mission to interpret and simplify the world around me with paint. I've also been engaging more with other artists and learning about art history and traditional techniques. I'm frequently in awe of the world around me and am compelled to develop a vocabulary to express even a fraction of that feeling.
What does winning the $20,000 Basil Sellers Art Prize mean to you?
Winning the 2020 Basil Sellers Art Prize means so much to me and I'm extremely grateful to Mr Basil Sellers and to everyone involved in the event. After a disrupted 2020, the award will have a very tangible positive impact on my art practice – in the form of more materials and time to make art.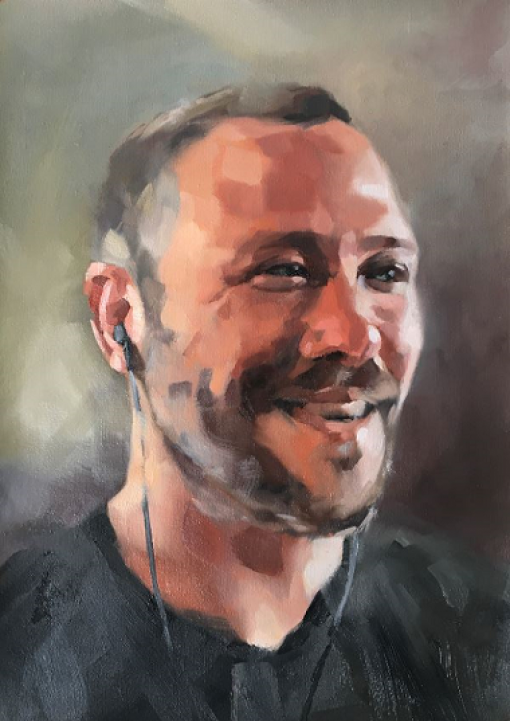 It was so nice to share the event with my friends and family who are spread across the country. Receiving positive feedback from this year's judge Daniel Soma and Mr Sellers was wonderful too. The event has also prompted me to come for a long overdue road trip to the south coast and I'm looking forward to visiting the Bas and seeing the other artworks.
On selecting your work, Connection, this year's judge, Daniel Soma commented:
"This was a painting I just kept going back to… A wonderful and refreshing interpretation of the COVID narrative, the glow of the screen on the sitters face and the headphones both subtle and effective".
This work was made via a virtual life drawing class of a sitter located on the other side of the globe. Can you tell us more about the experience of painting a sitter in this way, and the effects of COVID on your practice?
Pre-COVID I was studying at an atelier style art school with a focus on drawing and painting from life. While the school was closed, I discovered some fantastic online workshops and courses and I was able to stay in touch with a great community of artists – including via video call! Earlier attempts to paint my partner from life ended in frustration so the online sittings were a nice alternative. I sought reference from a screenshot plus the live interview on screen.
This combination provided much more information about the sitter's personality and of the scene. It was an interesting interview and I was struck by the interplay of two light sources on the sitter's face.
Overall, spending more time at home during 2020 has had an enormous impact on my art practice. It forced me to solve artistic puzzles on my own and it created a circumstance where I've felt able to make art every day.
Tell us about your career as a marine scientist and what effects it has on your art practice?
I've always been fascinated with nature and our relationship with it as humans. As a teenager I was especially drawn to the ocean and it was the focus of both my scientific and artistic endeavours through my twenties. My PhD investigated shark nursery habitats and when I had the energy to paint it was always of the ocean. It felt like two parallel threads but increasingly I'm learning that they can entwine. Art and science are both great ways to observe and relate to the world, ask questions, attempt to understand complexity, and then communicate something. I also like that in both we lean heavily on the progress, techniques and knowledge provided by those before us.
View Peter's work